You've probably heard about how vehicle owners will have their cars' windows tinted to add protection, but did you know that you can also have your headlights tinted? Headlight tinting comes with similar benefits to window tinting but isn't as common as window tinting. If you're interested in headlight tinting for your vehicle, there are a few key things to know.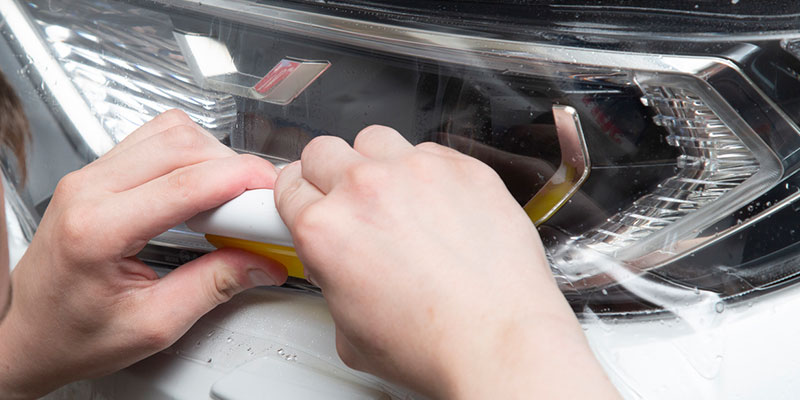 For one, headlight tinting offers more customization options. Many people choose to tint their car's headlights to change the color of the light, so if your car's aesthetic is important to you, headlight tinting can be an excellent service. Like window tinting, headlight tinting also adds some extra protection. It's common for road debris to damage or chip at your headlights, but headlight tinting adds a protective barrier to your headlights that will help prevent damage.
Without proper application, headlight tinting can look wrong or even be too dark to be legal, which is why it's important to have a professional tint your headlights. They know how to make sure you stay within legal limits in terms of how dark your tint is allowed to be, and their expert application ensures that your headlight tint has a smooth, clean appearance.
For the best headlight tinting results, call us here at JB Tintz & Dent Repair. You can rely on our 15 years of experience in the industry to produce high-quality results that you'll enjoy for years to come. With our services, your car will look better and be better protected, so give us a call today.