Sign up to learn how to recondition vehicles.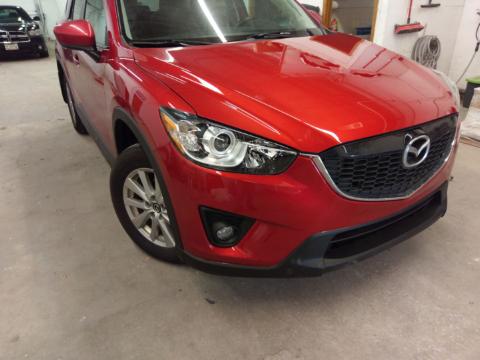 Do you want to learn how to recondition cars? Although you can start with the internet and working on the cars of your friends and family members to learn how to recondition vehicles, this approach will only get you so far.
At JB Tintz & Dent Repair, we offer a week-long reconditioning training course where you can learn the ins and outs of improving the appearances of cars, inside and out. Sign up for this course and you'll learn all about:
Interior and exterior detailing
Paintless dent repair
Ceramic coating
Leather renewal
Odor removal
Complete sanitization
Wheel reconditioning
Window tinting
And more!
During this weeklong auto reconditioning training course, you'll work right alongside our owner and founder, receiving on-the-job training and experience working on actual cars. All the information you need will be readily available, and at the end, you'll be prepared to start your own auto reconditioning business or go back to your current job with new, marketable skills.
We started our auto reconditioning training course because we wanted to extend our extensive knowledge base to others interested in this industry. Our owner has over 15 years of experience, and we're excited to teach others about this burgeoning industry.
Find out more about our auto reconditioning training course and our shop in Burnsville, Minnesota by contacting us today. We'll tell you more about what you'll learn, how to sign up, and what to expect during your training.