Get rid of that dent in your car door.
Every time you look at that door ding on your car, it makes you cringe. Even if there isn't any paint missing from the spot, the dent still sticks out and hampers the rest of your car's near-perfect appearance. At JB Tintz & Dent Repair, we want you to know there's good news – we can fix most minor dents without new painting using a specialized process known as paintless dent repair. We also work with all insurance companies, so let us take care of all the hassle.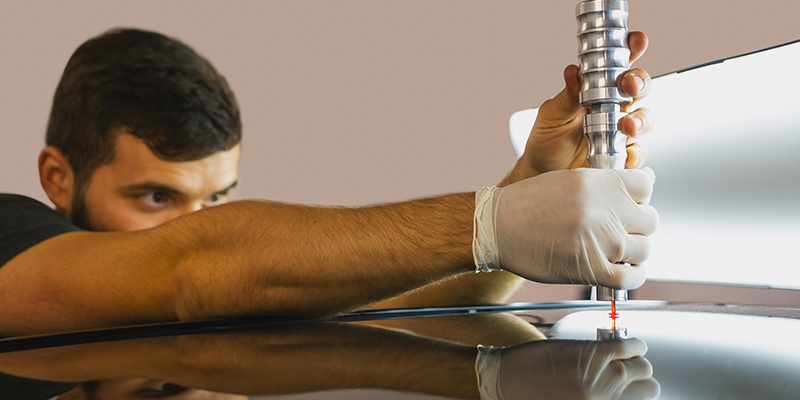 During the paintless dent repair process, we use a variety of tools to skillfully fix the damage and restore the damaged area. The best part is that we do this while keeping your car's factory finish intact.
In the past, getting rid of exterior dents involved taking your car into a body shop for a few days. The techs would usually have to grind off the factory paint and use a body filler to smooth out the dent. After the filler dried, the area would be sanded, prepped, and painted. The problem with this is that the process takes a lot of time and there's no guarantee the filled and repainted area will match the rest of your car's paint, leaving you with just another spot that doesn't blend in with your car's exterior.
Paintless dent repair is the better solution, and we can give you a customized quote for this process. Contact us today to find out more about this solution for fixing your car's exterior and appearance or stop by our shop in Burnsville, Minnesota.
Similar Services We Offer: