We can make your car look great with our dent removal services.
A dented car can happen to just about anyone. Even if you are a very cautious and careful driver, there is no guarantee that someone else won't bump you in a parking lot or that your vehicle won't be the victim of a flying piece of debris. Whatever the cause of your dent, it can mar the surface of your vehicle and cause you irritation and annoyance every time you look at it. Here at JB Tintz & Dent Repair, we can help. Our dent removal services enable us to tackle all sorts of dents in the Burnsville, Minnesota area, and we would love the chance to take a look at yours.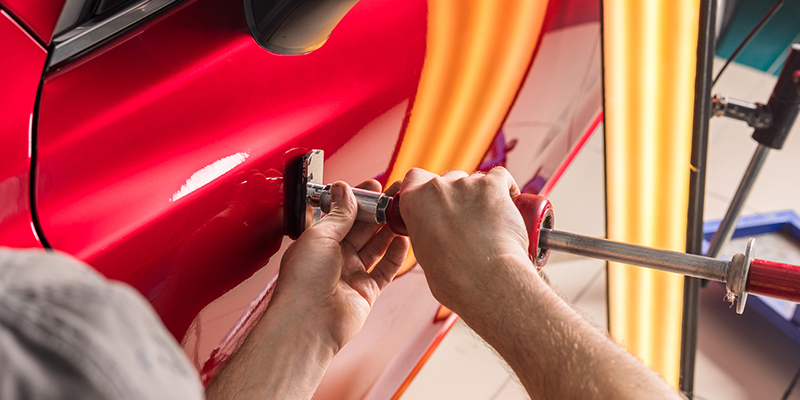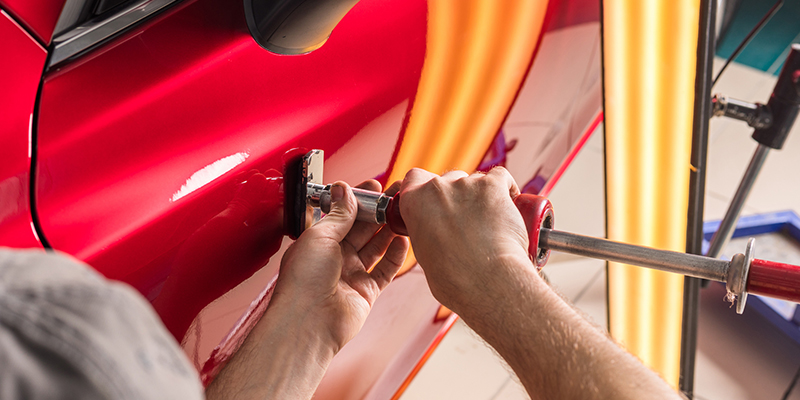 We are able to help with dent removal for dents both large and small. Whether you have several small dents from hail damage or one large one from backing into something, our team of experts is able to remove the dent and restore your vehicle back to its pristine condition. Because we offer a variety of different options for paintless dent removal, we can often pop your dent back out with the right tools and experience. This keeps the paint intact, which ensures that your paint job and the dent go back to looking perfect rather than flawed.
If you have been looking for a car expert who can help you with your dent removal needs, we are here for you! Our team has been working on dents for many years now, and we are confident that we can help you. We also are able to take the hassle out of working with insurance companies, as we can take care of that for you. For more information about our dent removal services, please contact us today.