At JB Tintz & Dent Repair, we know you care about your car, and we want to help you keep your car looking great. One of the ways we do this is by offering paintless dent repair services—if your car's body has been dented, you can turn to us to have our experts restore it to its proper condition. In this article, we'll provide an overview of how this process works so you have a better idea of what to expect.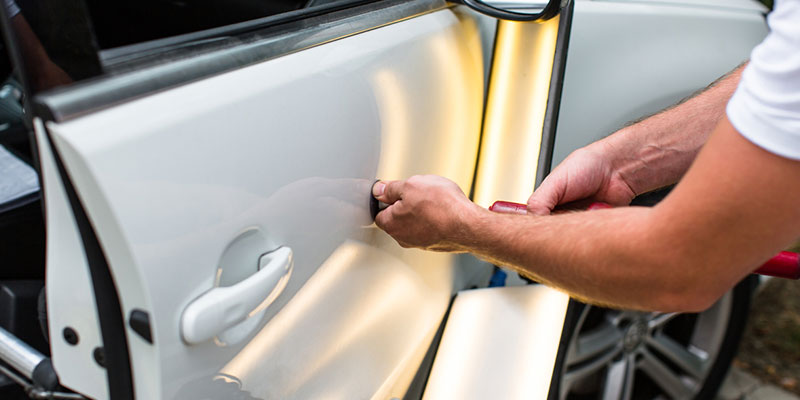 Assessment – The first step in the paintless dent repair process is examining the car for damage. Our team will thoroughly inspect your vehicle to identify any and all dents we need to address, then form a plan for dealing with each one.
Access – The next step in this process is to gain access to the underside of your car's body panels, as we'll need to be able to get inside to complete the repairs. Our team can either use specialized tools to create a gap in your car's paneling to allow us access, or we can remove the body panel entirely, do the work, and then reinstall it.
Repair – Paintless dent repair involves massaging and manipulating the car's body panels from the back or underside. We use specialized tools to work the metal, pushing it back into place and ensuring it looks smooth and level on the outside. Our team will remove any dents or creases from your paneling to leave your car looking as good as new.