Hail damage to your vehicle can be frustrating and costly. Still, with the right dent repair shop, you can get your car restored quickly. Whether you have a small or significant dent, hiring a professional ensures that your vehicle is repaired correctly and that the repair lasts. So, what should you look for in a hail damage repair pro?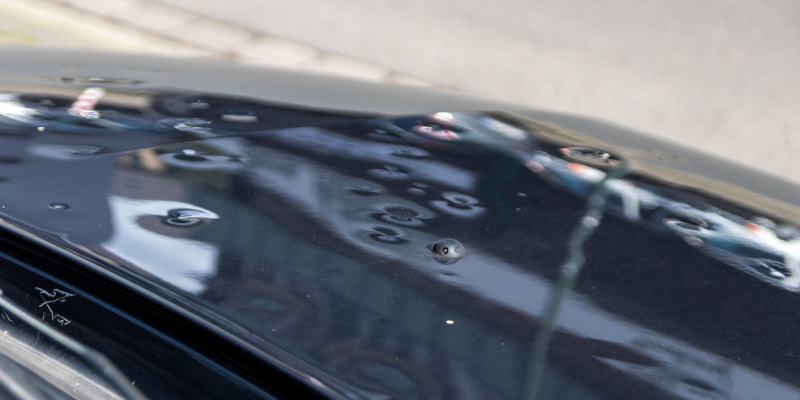 Experience and Expertise. At JB Tintz & Dent Repair, we have 15 years of experience restoring damaged vehicles. More specifically, we have considerable experience with hail damage repair. We have a track record of success, and our technicians are well-equipped to handle the unique challenges that come with this type of repair.
They Use the Latest Equipment and Techniques. A traditional auto body shop may use different equipment and techniques to repair hail damage. We specialize in hail damage repair that uses paintless dent removal processes. This approach restores your paint quickly to a smooth finish without damaging it.
Customer Service and Communication. When choosing an auto restoration shop for hail damage repair, look for a shop that is transparent about its repair process. Our technicians can answer your questions and concerns. We are committed to customer satisfaction and treat our customers right. Our goal is to restore your vehicle so that you are happy with our work and your experience with us.
Even if you have old hail damage that you think can't be repaired, call us. Our processes can make your car look like new again.